Newsday.com brings you in-depth coverage of Long Island high school field hockey.
Bloggers
Stephen Haynes
Copiague partying like it's 1999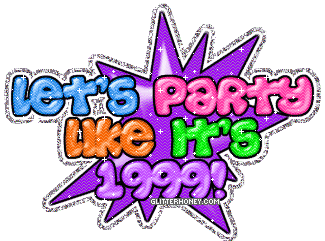 Copiague's win over North Babylon on Thursday improved them to 2-11. The significance? It was the Eagles' first multi-win season in a decade.
How long ago was 1999? I was in junior high school. And I'm old.
Copiague, after five seasons without a win, now actually has a two-game winning streak. And they've gotten both in somewhat dramatic fashion – as if just getting a 'W' wasn't dramatic enough.
Today they pulled it out, 2-1, when Dana Randazzo scored off a pass from Samantha Spadone with four minutes left in overtime. The other goal was from freshman Ashley Arquer – her first – also assisted by Spadone. Goalie Vicki Hollweg made five saves.
On Tuesday, they beat Babylon, 1-0, on Purvy Shah's goal off a free hit into the circle by Spadone with three minute left. They had come close before, falling to North Babylon, 1-0, on penalty strokes on Oct. 2. Then they finally broke through.
"When we won that first game," coach Patti Stein said, "it was on their senior night. It just made it extra special. They were telling me, 'Coach, this is the best night of my life.'"
Well, certainly their scholastic field hockey lives. If victory is sweet, then a victory after enduring what they had must've been saccharin.
The team has struggled mightily in the past 10 years and had last won a game – a single game – in 2004. Meaning, even the seniors on this year's team weren't around to enjoy that one.
So when Stein took over the team in 2006, she knew the seas ahead weren't fit for surfing. "When I got here they told me I was taking on a program that has no junior varsity," said Stein, who played field hockey for Duke. "My first year I was teaching varsity girls how to play the game, how to push the ball."
In such circumstances, kids can understandably become disheartened or, possibly, disinterested. This group, the coach said, never got demoralized. Oh, there was disappointment, but the pouting wouldn't last too long. "There was never silence on the team bus," she said.
Still, it had gotten so bad that the team created an acronym with the letters W-I-N, which wasn't exactly a synonym for victory. It's: "Work hard every day; Improve a little each day; Never give up."
Now they've got a couple of tangible WINs in the bag and with it, something to smile about. The Eagles added a junior varsity squad for the first time since '99, and they've won five games. This has the coach optimistic – though cautiously so – about the future.
"We only have 14 varsity players," said Stein, who hopes to eventually attract other athletes from the school. "Most of them only have a couple years experience. We're playing against teams that have five or six years of experience… These JV girls all started playing in seventh grade. Two years from now, when these kids are on the varsity, they'll have that experience. I'm tickled to watch the growth."
Tags: Copiague , Division II , Dana Randazzo , Purby Shah , Samantha Spadone