Get the scoop on the Long Island girls lacrosse scene from Newsday
Bloggers
Laura Albanese
Stephen Haynes
Manager Shout-outs: Boliver, Giannone & Nugent
Yep-yep! We've gone a step farther with the manager props, including a photo on this one. This comes from the St. Anthony's vs. Garden City game on Saturday. The Friars won, 14-9, but you can read about all that here.
This post is about giving kudos to the folks doing the books and helping us needy reporters out.
Louisa Boliver and Gabby Giannone kept the book for Garden City (with an assist from Katie Trimmer), and Jackie Nugent handled business for St. Anthony's. All of them were extremely helpful and courteous, which is all we can ask.
Little info…
Boliver is a junior forward on the field hockey team. Giannone, a senior, was a defender. It's in keeping with Garden City tradition (I say tradition, as if I have any idea if this goes back beyond last year) to have field hockey players do the book for lacrosse. Katie McCarthy did an admirable job last year.
Nugent is a sophomore attack for the Friars lacrosse team, but she's out for the season with a torn left ACL. She was a recipient of the inaugural (though unofficial) manager shout-out last month.
Of slightly less import: The St. Anthony's book has a kind of Scantron test look, where the number of shots, goals, assists, etc. are bubbled in. Makes it really easy for tallying up totals. And Jackie penciled them in thoroughly. That'll serve you well on multiple-choice tests, young lady.
Bonus points to Gabby for giving us a good chuckle. She came to the game Eskimo'd up wearing three pairs of socks (ranging in length from ankle-high to near-knee), two pairs of leggings, a coat and gloves. "Because it's cold out," she said. News 12's Andrew Rappaport and I were amazed. With all that, Gabby would've been OK to go hiking in Antarctica.
Saturday's low was only 41 degrees, though. "It was freezing earlier!"
Anyways, thank you all. You guys do make covering games easier and much more fun.
P.S. In case anyone didn't believe me about the "Trojan commotion" and the GC fan club two weeks ago…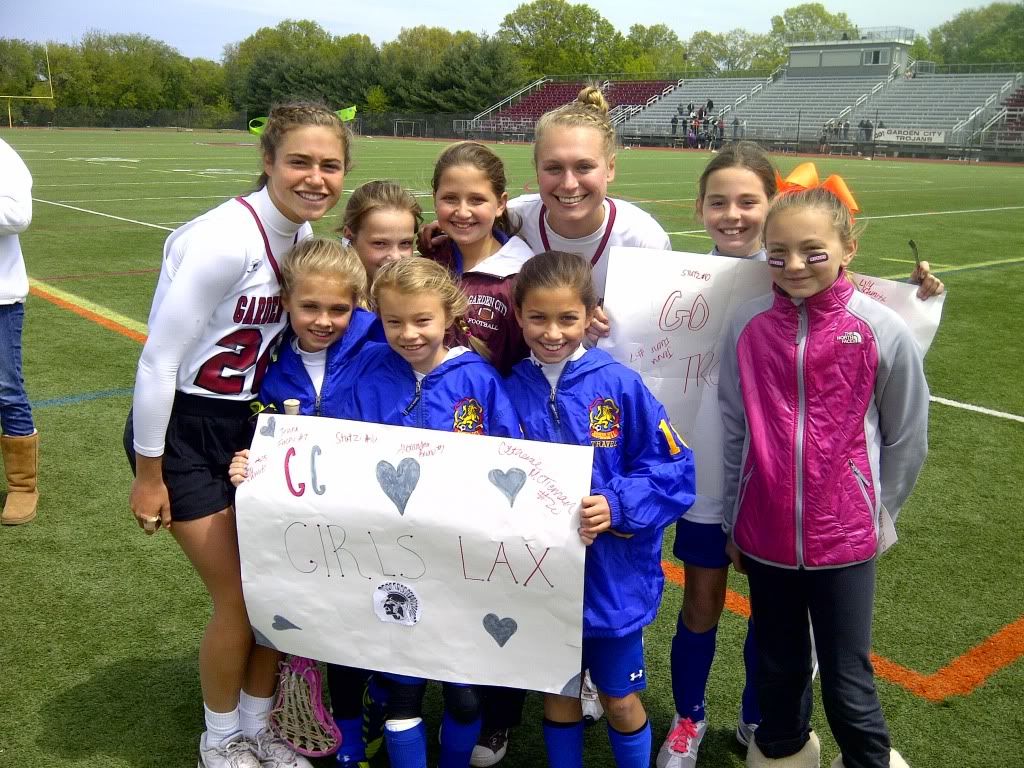 Some of the girls were in attendance at Saturday's game, this time with a yellow ball covered in signatures. A special shout-out to the kids!
Tags: Manager shout-outs , Louisa Boliver , Gabby Giannone , Jackie Nugent , St. Anthony's , Garden City , autographs , we luh da kidz!