All sports, all schools, one blog.
Bloggers
Laura Albanese
Mike Gavin
Stephen Haynes
Bob Herzog
Jordan Lauterbach
Gene Morris
Will Sammon
Jason Stromberg
Field Hockey: Athletes of the Week
Hannah Kaiser, Oyster Bay
The junior set and tied her career high with four goals in the last two games, including a 4-2 win over East Meadow on Thursday.
Chelsea Palma, Sachem North
The goalie was stellar with 31 saves, despite losing 3-0 to Harborfields on Thursday. The senior has 84 saves through four games this season.
Kasey Gilbride, Pierson/Bridgehampton (pictured)
The midfielder has seven points in the Whalers last three games, including the overtime winner in Tuesday's 1-0 win over Southampton. Gilbride is also among US Field Hockey's 2013 Futures Elite selections.
Kayla McKeveny, Sachem East
She had a hat trick in Saturday's 7-1 win over Huntington, helping the Flaming Arrows improve to 4-0.
Lauren Desimone, Port Washington
She has seven points in the Vikings' last three games – all wins – and scored the winning goal in overtime of their 1-0 victory over Clarke.
* Special kudos to the Port Jefferson field hockey team. Throughout the season the Royals are hosting bake sales at all home games, money from which will be donated to breast cancer research. Coach Debbie Brown battled the disease - she's doing well - and the team has taken up the cause.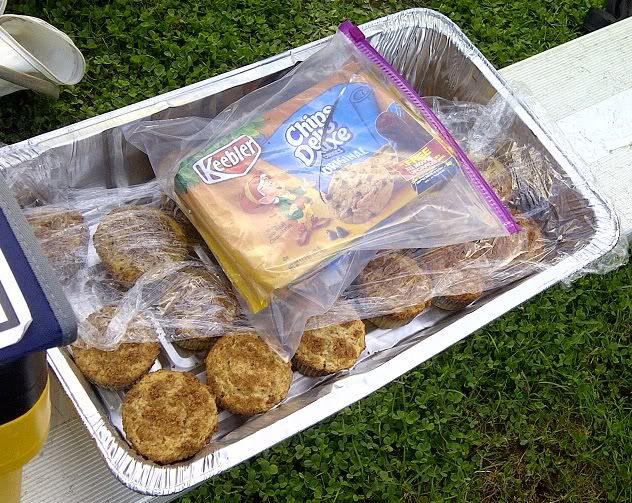 These were some of the leftovers from their game last week against Babylon.
Tags: Athletes of the Week , field hockey , port jefferson , Hannah Kaiser , Oyster Bay , Chelsea Palma , Sachem North , Kasey Gilbride , Pierson , Bridgehampton , Kayla McKeveny , Sachem East , Lauren Desimone , Port Washington